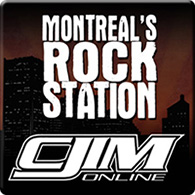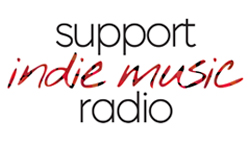 CJIM is a Montreal-based internet radio station that is everything a rock station should be. Cool, cutting edge and all about the music.

CJIM was founded by James Goring over 30 years ago. As an amateur disc jockey, Jim had a passion for great music and great radio. Before anyone had heard of podcasts, Jim produced his shows on cassettes then gave them out to friends. The shows received much acclaim due in large part to his knowledge of, and passion for, a wide variety of musical styles. Audio tapes have since gone the way of floppy discs, but the spirit of CJIM is still very much alive.

With the advent of Internet-based audio streaming, CJIM has found a new voice and audience. Thirty years later it's still all about the music. CJIM's format is rock, but our definition is much broader than commercial radio. From the 1960s to the present, from progressive rock to heavy metal, from alternative to jazz-rock fusion.

That is the foundation on which rock radio in Montreal was built. In keeping with those roots, CJIM proudly showcases independant local, Canadian and international talent as well as mainstream artists. Proving that the true spirit of rock radio in Montreal is alive and well.
Our Mission
Montreal radio has always been on the cutting edge of broadcasting. In recent years, the business has become increasingly corporate and as a result is much less experimental and creative. Our goal is to restore the spirit that first captured the hearts and minds of Montreal audiences.

We also believe it is important to give airtime to local, Canadian and international independent artists who are largely ignored by commercial radio. These artists are featured alongside established mainstream muscians to demonstrate that their work stands up to, if not exceeds, the talent level of the best in the business.

Most importantly, we want to bring a greater variety of music to audiences seeking an alternative to traditional radio. Audiences who are passionate about great music and believe that it should not be catagorized, filtered or sold as a commodity.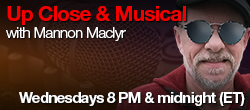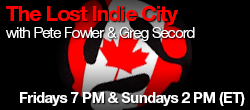 cjim.ca is Licensed under SOCAN's Tarif 22F 2016. • Terms of Use